Want to know what Living Silica Hydrolyzed Collagen Peptides can do for your body?
Collagen

is a protein that makes up 25% of our body and is responsible for supporting the body, but above all for giving it movement.

In fact, collagen is mainly present in the skin, tendons, muscles and bones.


Why collagen with silica?
Who should take Living Silica Hydrolyzed Collagen Peptides

?

Is it possible to take it at the same time as Liquid Silica?
How should I take it?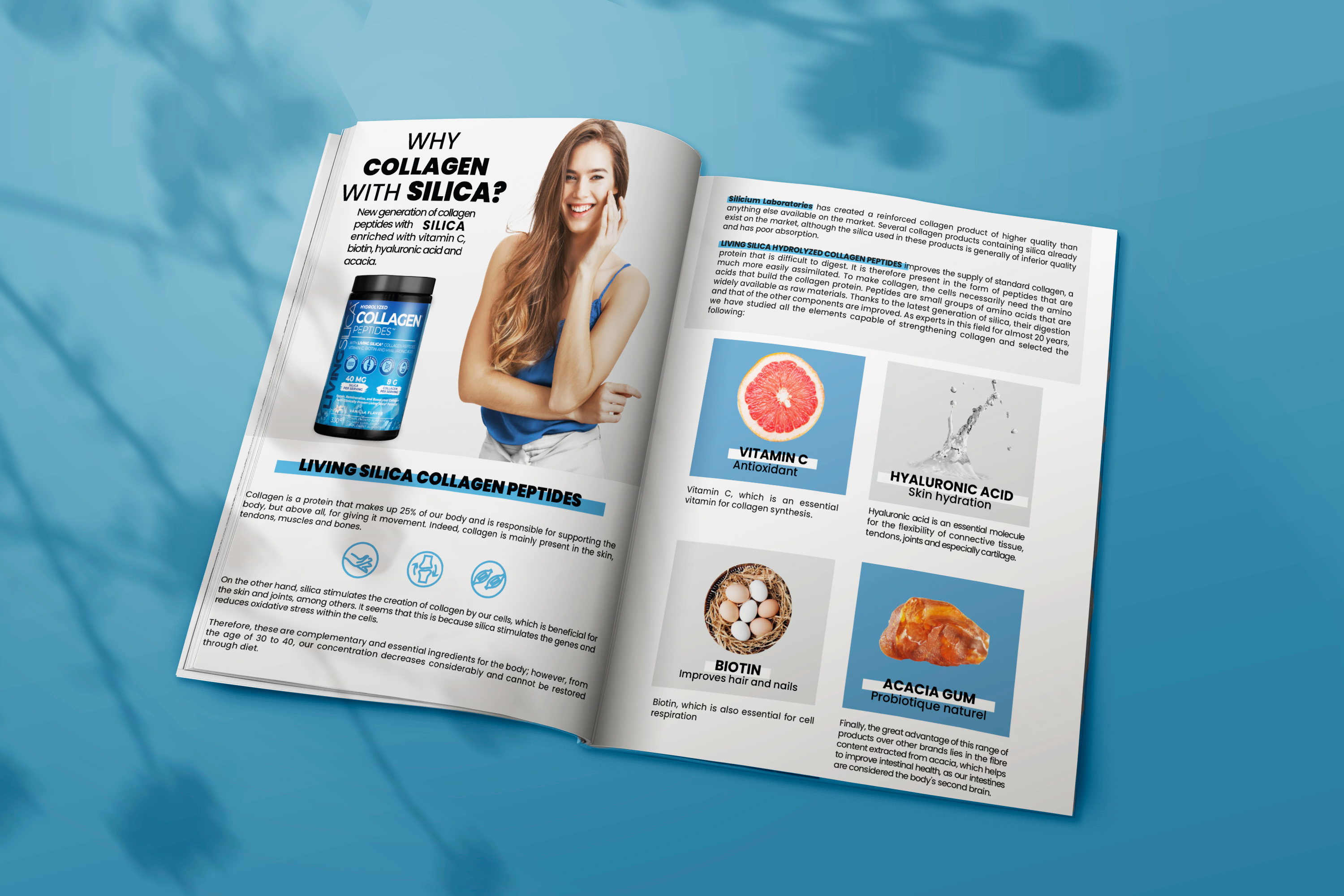 Do you need collagen? Introducing a new generation of Collagen Peptides with highly assimilable Silica, enriched with natural Vitamin C from Acerola, Biotin, Hyaluronic Acid and Acacia.

Fill in the form to see how it can help you. >>
Download this Guide of our Collagen Powder and discover all the benefits it brings to your body!